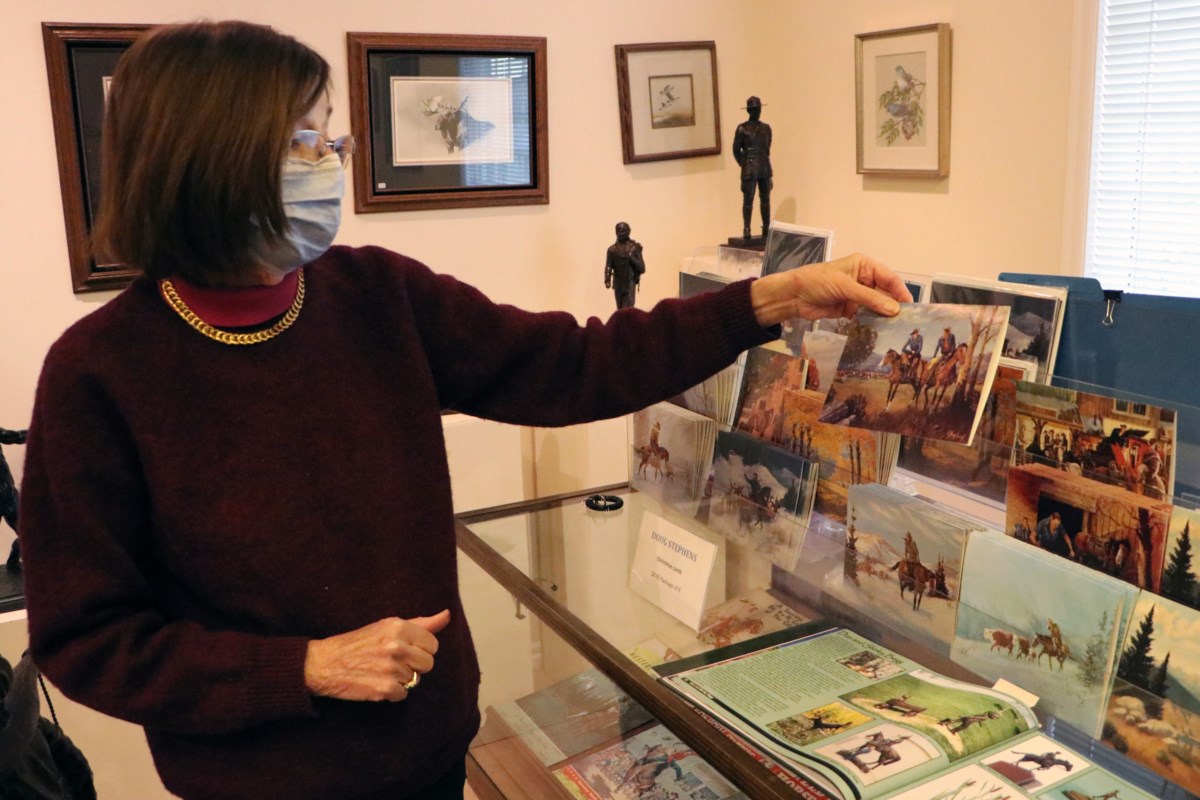 The Cochrane House Launches Holiday Gift Boxes That Boost Local Businesses
The Cochrane Loves Local Gift Box launches on November 20 at Social Spot's pop-up holiday market and is sure to make local shopping a lot easier this holiday season, with more than $ 165 in gifts from local businesses in store. inside.
Shopping locally this holiday season will certainly be a lot easier, as the Cochrane Loves Local Gift Box is set to launch on November 20 at Social Spot's Pop-Up Holiday Market.
The gift box, containing over $ 165 worth of local goodies, is a collaboration between the Cochrane Tourism Association, the Cochrane & District Chamber of Commerce and Town of Cochrane Business Development.
A limited supply of 50 gift boxes will be available for $ 75 each and can be picked up Saturdays and Sundays during market hours from 11 a.m. to 4 p.m. until December 19 while supplies last.
500 free empty boxes bearing the Cochrane Loves Local brand will also be available. These should land in mailboxes this week.
"We are thrilled to be able to support so many local businesses this holiday season with the Cochrane Loves Local program," Chamber Executive Director Kelly Carson said in a press release.
"The gift guide and organized box are reminiscent of the variety of amazing products available at Cochrane," Carson said. "Supporting the local will be easier than ever! "
Products from 15 different local businesses are featured in the gift box, including a handcrafted glass from Peregrine Glassworks made from a recycled bottle, a set of four art cards made locally by Studio West Gallery & Bronze Foundry, a limited edition chocolate bar made by Sweet Gypsy Bespoke Chocolates and much more.
Shirley Begg, owner of Studio West Gallery & Bronze Foundry, said the art cards are prints of oil paintings by her late father, renowned Western artist Doug Stephens, who founded Studio West in Cochrane he 50 years ago.
"They are really local in that they depict scenes from the Cochrane area and they are even printed in Cochrane," she said, adding that they also have a selection of unique Christmas cards available at the gallery, all of which have original artwork and a poem or greeting written by Stephens.
Begg, who is also an artist, along with her daughter Karen and husband Don, said they appreciate the efforts of the city and the chamber to encourage local businesses.
"I'm very happy that these kinds of initiatives are happening and I always like to see new and inventive ways to encourage recognition of local businesses," she said. "I hope people see what I call samples in the gift box and then follow up by visiting the companies."
The Bronze Foundry is perhaps best known locally for its creation of the Legacy Statue, aka the Chicken Lady, which sits next to downtown Centennial Plaza, but the Beggs have sent their work far away. . They also have smaller creations available for purchase or viewing in their gallery in the unassuming industrial district of Cochrane.
"We don't look like a very welcoming art gallery," Begg laughed. "We have a chain link fence with barbed wire, but there's a lot of value here. People come here because they want to look at art, they don't just trip over it."
Peregrine Glassworks, another family business in Cochrane, provided a drink with each gift set. All are cut from recycled wine, beer and spirits bottles and then finished with locally created printed designs.
Hugh Moloney said the support their business has received from the community is unprecedented. They are regular vendors at the Cochrane Farmers Market and Christmas Markets and have noticed the town's appreciation for artisanal products.
"Every time you shop locally, you are helping someone else in your community earn money to buy the things they need to buy," he said. "You keep the money in your community and you allow other small businesses, and businesses in general, to thrive in your community."