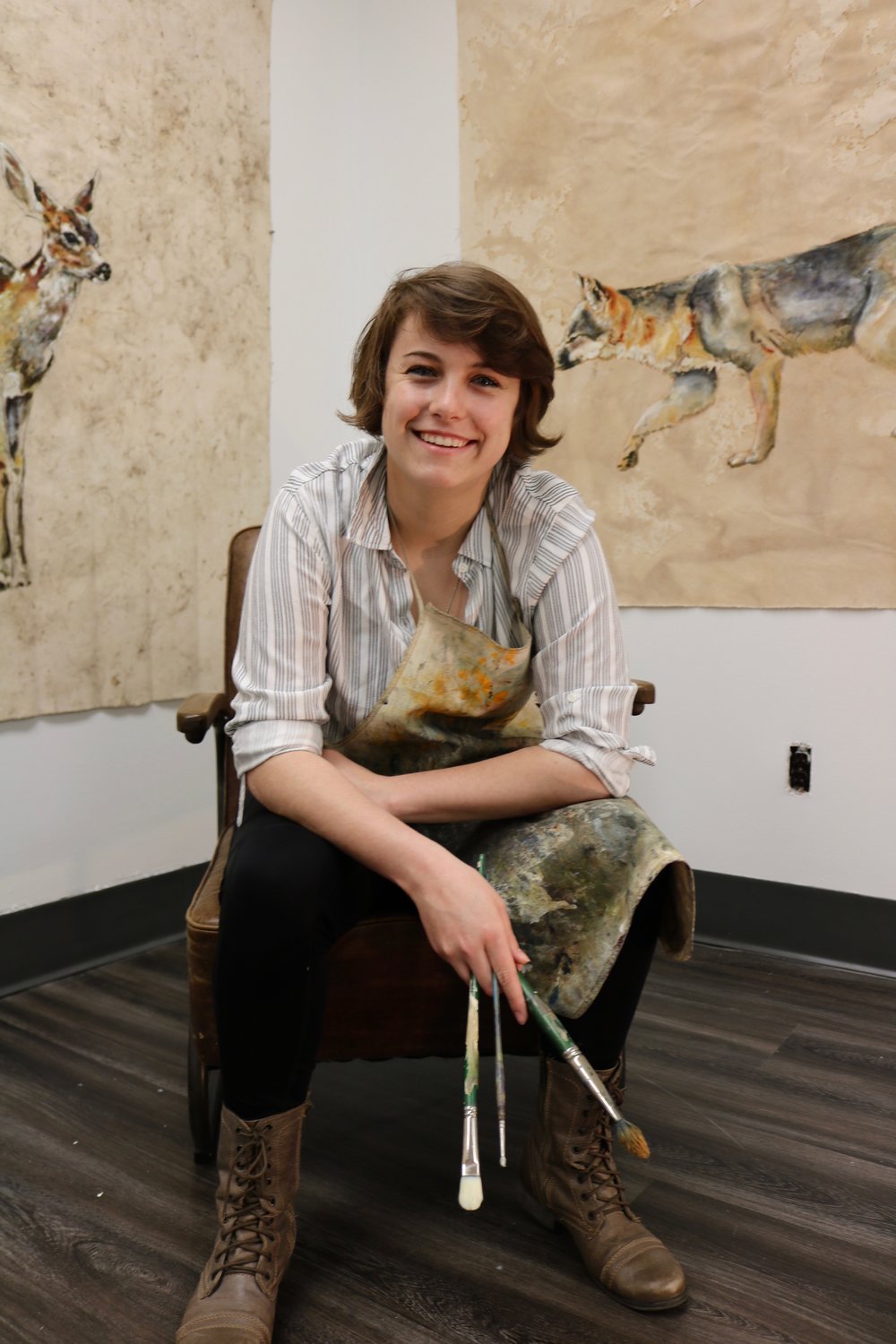 Relationship with animals | review review
review review
The Mary Bishop Memorial Gallery at the Crawfordsville District Public Library would like to invite the public to view a new exhibit by nationally acclaimed artist, Natasha Vidger.
Her work will be on display until the end of September during regular library hours. A limited number of Vidger's paintings will be sold during the exhibition through the circulation service.
Vidger was born and raised in a quiet suburban neighborhood of Littleton, Colorado.
"My experience with nature was organized on day trips to the Rocky Mountains," she said. "Subconsciously, there was a division in my mind between me and the animals. They were among trees and rocks, and I was between ranch-style homes and manicured lawns. Despite this division, I developed a kinship with animals. They felt familiar and connected. I developed a deep love and an insatiable curiosity for wildlife.
Vidger decided to move permanently to Indiana after completing his Master of Fine Arts thesis in p at the Herron School of Art & Design. She fell in love with the beauty of sunrise and sunset in Indiana. She currently works out of her private studio, immersed in nature just south of Indianapolis. Creating nature-based art has long served as a way for her to satisfy and explore her passion for painting and drawing.
The dominant theme of Vidger's work examines the perceived superiority of society over animals. Despite similarities to humans and growing evidence of self-reliance, animals face persecution and diaspora. Using paintings of life-size animals, she seeks to reforge this broken relationship by creating a physical space that viewers can use to contemplate and reflect on the niches that animals inhabit in a human-dominated landscape. She balances her paintings through refined and unrefined areas that represent the fracturing of animal populations and the surreal, isolated environments in which animals are increasingly forced to navigate. Common stories of survival and struggle in a shared environment unify his work.
"I want to confront viewers with the power, mystery, fear and beauty that is encapsulated in animal gaze and animal form to bridge the perceived line between animals and humans," she said.
Vidger's recent exhibitions include solo shows at the Tube Factory in Fountain Square and the Lost Dog Gallery in downtown Indianapolis. For the past two years, she has participated in the Indianapolis Zoo's Naturally Inspired Paint Out, an outdoor paint day followed by an auction with proceeds going to the care of the zoo's resident animals. Most first Fridays, you can find her at the Irving Theater selling her paintings.
To learn more about Vidger's work, visit her website at https://www.natashavidger.com.
For more information on CDPL hours of operation, visit http://www.cdpl.lib.in.us/.
Artists or members of an artist group interested in exhibiting work at the Mary Bishop Memorial Gallery in 2023 should contact the gallery coordinator at 765-362-2242 for details.