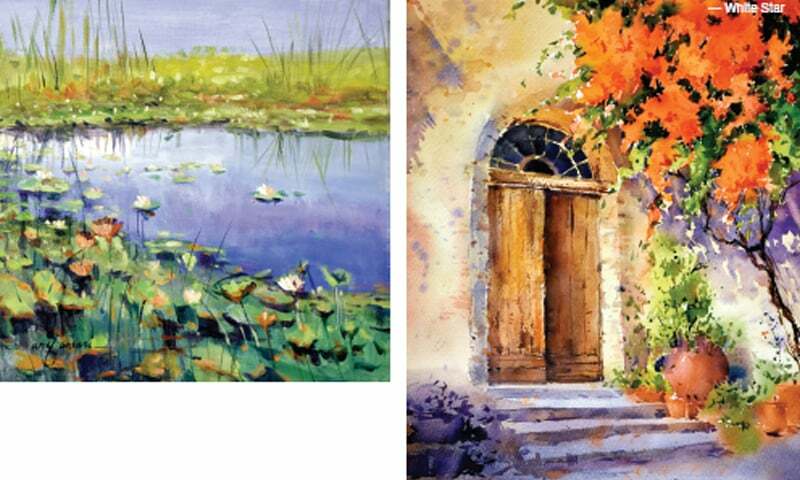 Paintings capture different moods of nature – Journal
ISLAMABAD: Gallery 6 has opened its doors to a new group exhibition which exhibited the works of eight landscape painters.
As the title "Spring Will Come" suggests, Abid Khan, Ajab Khan, Arif Ansari, Asma Abbasi, Fareeha Shahid, Najmul Hassan, Sadia Arif and Zulfiqar Ali Zulfi send a message of optimism through their floral landscape paintings.
Abid Khan, who holds an MA in English Literature from Punjab University, has carved out a career as an artist.
His work reflected the withered moods of mother nature which focused on the colorful landscapes of Pakistan.
He was struck by the beauty of the different areas, especially those with lots of greenery.
In this exhibition, his two landscapes celebrated the blooming of flowers in spring in vibrant color tones to create this dramatic feeling. His canvases had an interesting mix of impressionistic and realist painted with the utmost attention to aesthetics.
Ajab Khan seemed to have a strong and intimate observation of nature and masterful skills in transferring it to canvas.
Arif Ansari had completed a four-year degree at an art school in Karachi and earned certificates in watercolor and oil painting. He worked as an interior designer and also teaches art at a prestigious school.
His current series centered around lotus flowers, which he featured at different times of the day. The two sunset paintings are likely to attract the attention of art collectors.
Asma Abbasi liked to paint landscapes in different seasons. Art lovers in Islamabad have seen his works from his home town of Bahawalpur and parts of Islamabad.
She had also produced exciting landscapes of the UK during her visits.
His current work was based on the Gul Mohar flower, also known as the flame of the forest or the flamboyant tree.
After her master's degree in painting from the University of Punjab, Fareeha Shahid did different kinds of works, mostly commissioned by clients, for the first 10 years.
However, her interest in landscapes increased and since 2015 she has been painting the splendor of the Punjab landscapes in full sunlight.
Najmul Hassan usually painted landscapes of the regions around Chakwal and was known for his mustard prints. However, for this exhibition, he had produced two paintings of beautiful bougainvillea, which were a genus of thorny ornamental vines, bushes and trees widely grown in Pakistan.
Sadia Arif was the only performing artist to work in watercolor.
His three beautiful compositions were also based on Bougainvillea, spreading on the walls or growing in front of different buildings. Orange, pink or purplish colored vines or trees with interesting contrasts to the old architecture made these paintings a treat.
Also a graduate of the National College of Arts Lahore (NCA), Zulfiqar Ali Zulfi is a renowned landscape painter.
One can find an element of spirituality in his paintings. He gave the viewer a lot of respite by painting the sky in his compositions. Its sky was also an indicator of time and season. Sometimes everything was hazy and on some canvases it was scalloped with colors subtly blending into each other. This assimilation announced the temporal element and the viewer could guess that it was dawn, dusk or luminous midday. Interestingly, there were no birds, animals and people. However, in a few, flowers from a distance set their own mood.
The exhibition will continue until October 13.
Posted in Dawn, October 9, 2022