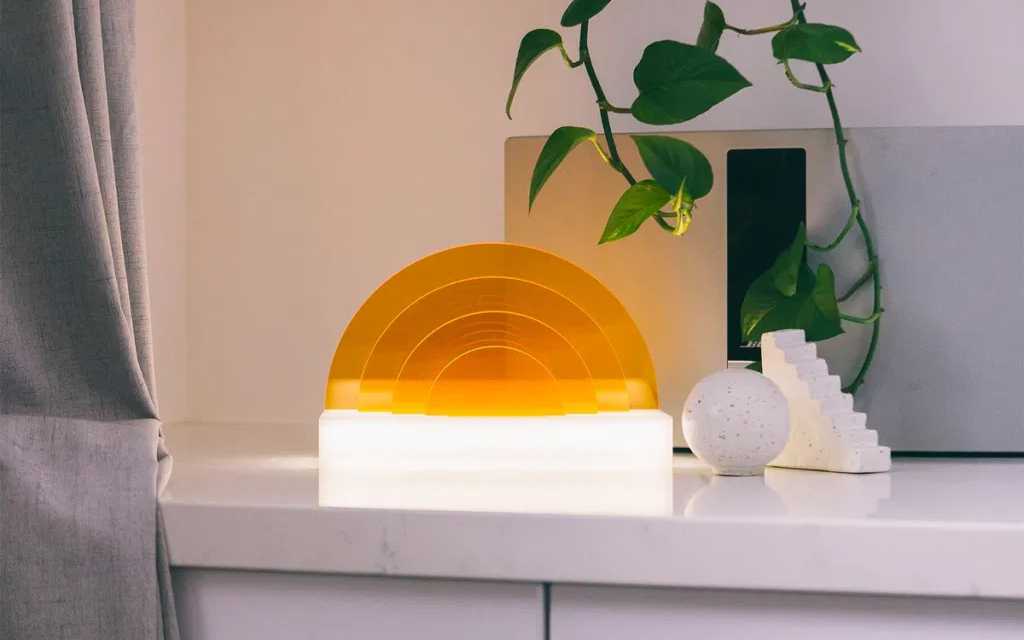 Opportunities and Rewards: Design Spotlight, Circus Incubator Awards, and more
OPPORTUNITIES
Jump to:
THE WINNERS OF THE WEEK
PRESELECTED AND FINALISTS
REWARDS:
BMW x DESIGN Canberra Car Wrap Contest
An exciting opportunity is open for those creatives who fancy a quick car ride with wine tastings as part of the award for the design of car decor for four BMW models. Four winning entries will receive a cash prize of $ 250 and will be on display during the DESIGN Canberra Festival, November 8-28 at the Canberra Center. A template is available for download for participants.
Closing of registrations on September 19; learn more and apply.
Koori Mail Prize for Indigenous Art
This first National Art Prize is open to Aboriginal and Torres Strait Islander artists working in any artistic medium and at any stage of their career. Hosted by the Lismore Regional Gallery, the winning and finalist works will be exhibited from December 4 to January 30, 2022 in four categories, including an Innovation Art Award and a Youth Art Award for 12-24 year olds. Bundjalung man Djon Mundine OAM FAHA will be this year's judge, who said: "Across Australia we have to heal our country by painting, playing, making art. We are regaining our connection and healing.
Closing of applications on September 24; learn more and apply.
Set in Stone: The Daniel Herbert Sculpture Prize 2021
This sculpture competition and exhibition is open to residents of Tasmania, aged 18 and over, and aims to celebrate traditional techniques and forms of stoneworking. Entries must be completed using only hand tools and be crafted from the stone blocks that are available for collection by participants at the Tasmanian Wool Center, Ross, Tasmania. Admission is on a first come, first served basis. All completed works delivered on time will compete for the Daniel Herbert Sculpture Prize.
Deadline for delivery of works November 5; learn more and apply.
Australian and international landscapers can now participate in the 2022 Glover Prize for Contemporary Tasmanian Landscape Paintings, with $ 50,000 awarded to the winner. 42 finalists will be selected and exhibited at Falls Park Pavilion, Evandale in March 2022. Entrants are also eligible for the People's Choice Award of $ 3,000, the Children's Choice Award and the Hanger's Choice Award, both of $ 500.
Closing of registrations on January 28, 2022; learn more and apply.
COMMISSIONS:
Hydrogen Park SA public art project
The Town of Marion and Australian Gas Networks are teaming up to present the Hydrogen Park South Australia public art project. This is the first Australian installation, producing renewable hydrogen with natural gas. South African artists and groups are invited to create a piece of wall art that responds to the themes of innovation, sustainability and a cleaner energy future. Shortlisted creatives will receive $ 500 to develop art concepts, the winning concept will receive $ 8,500.
Closing of EOI on September 13; contact [email protected]
First Peoples Wall Art Commission
Monash University is looking for Aboriginal and Torres Strait Islander artists to design a new permanent art wall on the Clayton campus at the entrance to the Faculty of Information Technology in response to themes of country and place . Submissions should indicate how consideration and respect will be given to the cultural rights and custody of traditional owners. The commissioned work is expected to join Monash's collection of more than 30 public art projects across campus.
Closing of EOI on September 24; learn more and apply.
ELEMENTS:
Gather and exchange the indigenous artisans market
Aboriginal artists, artisans and cultural practitioners from Northwestern New England are invited to hold a stand at the First Gathering and Trade Market on November 27-28, 2021 in the Fitzroy Street neighborhood of Tamworth. Creative people will have the opportunity to sell their works and cultural products to a wider regional audience and to promote their practice. A series of professional development workshops will also be offered as part of Arts Northwest's Indigenous cultural support program.
Closing of EOI on Tuesday August 31 at 5 p.m. learn more and apply.
MDW is calling on all designers, manufacturers, architects, educators and curators to participate in its 2022 satellite program in response to the theme "Design the World You Want". Ideas for exhibitions, events and projects are accepted. All successful applicants will be part of a dynamic 11-day program with dedicated media and marketing support provided and coordinated by the NGV.
Applications close on September 23; learn more and apply.
Want more? Visit our Opportunities page for more open contests, prizes, EOIs and calls.
THE WINNERS OF THE WEEK
South Australian glass artist Liam Fleming received the Guild scholarship 2021 by the Art Gallery of South Australia (AGSA). He won a 12-month scholarship worth $ 50,000 in recognition of his "demonstration of expert technique, uncertainty and imperfection," the selection board said. Fleming will create a new work with this grant, the results of which will be presented at AGSA. "The Guildhouse Fellowship really comes at a critical time for me, as I have invested a lot of energy in taking my work in new directions… I feel a change is happening," Fleming said with anticipation.
WORKSHOP21 and the Australian Design Center announced this year's winners of their annual program showcasing new Australian furniture, lighting and design objects. Responding to the idea "What does the future look like in the design of objects, furniture and lighting?" The winners were chosen from six categories, including Established and Emerging Designer, Sustainable Design and People's Choice. Find all the winning and shortlisted designs on the WORKSHOPPED21 website.
Five other circus creators were welcomed into the Circus arts incubator scholarship – a Circus Oz experience at their head office in Collingwood Yards providing each participant with training facilities and a stipend of $ 40,000 over six months. This diverse group of creatives includes Queensland man Wakka Wakka Harley Mann; Jarred Dewy, NICA graduate and Circa member; acclaimed mid-career artist Jess Love; physical performer Mitch Jones; and the street artist Roya la Destroya. The five scholarship recipients will join over 100 other circus artists selected to be part of the Circus Arts Incubator's Associate Program.
The Australian Muslim Artists Art Prize 2021 has announced Canberra-based artist of Moroccan descent, Fatima Killeen, as the winner, with her powerfully loaded work The twisted narrative. The work on paper stood out from the other 17 finalists and awarded Killeen the prize of $ 10,000. "The juxtaposition of the destructive weapon and the fruit is a reminder of our connection with nature in search of peace and love," the judges said. All works are visible at AMA 2021 online exhibition.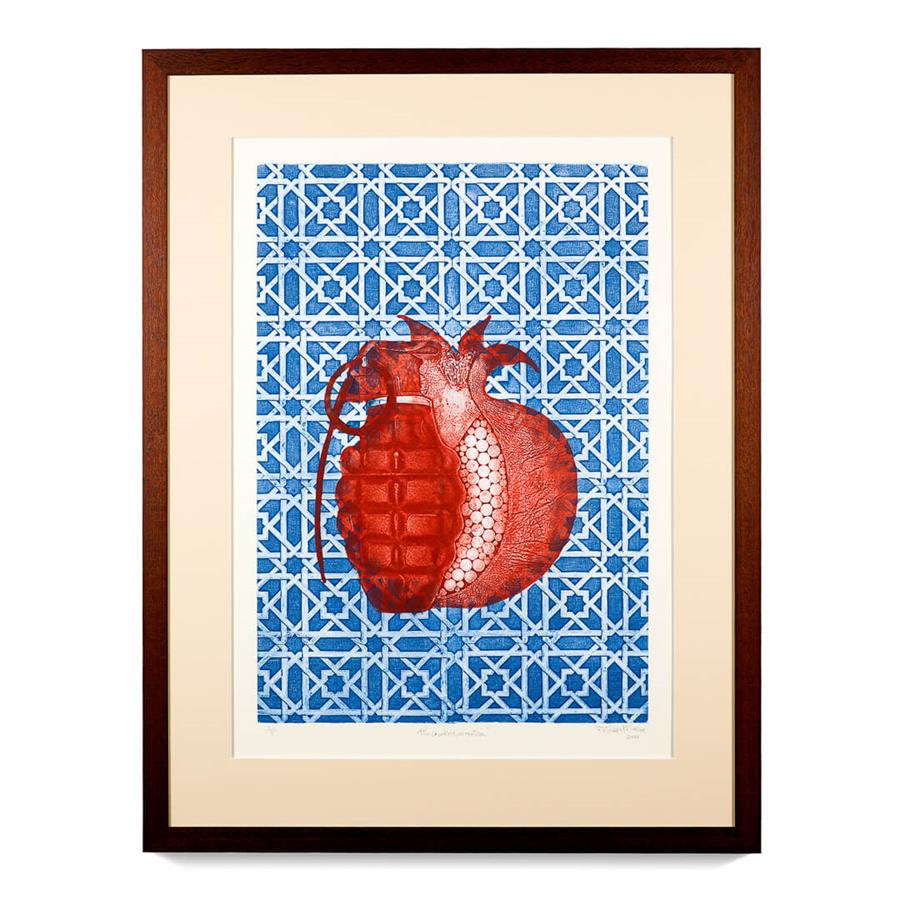 The last participants to join Adelaide Residence at the UKARIA Cultural Center this year, composer Fiona Hill with her collaborating director / choreographer Sue Healey and Christopher Hill, as well as composer Paul Castles alongside his interdisciplinary team. These residents will spend 10 days at the Center with exclusive access to state-of-the-art facilities in partnership with the Australian Council. UKARIA CEO Alison Beare said: "As we fight the devastating impact of COVID-19 and the loss of live performance, support creativity and encourage artists to find new paths to the future is imperative at this time. "
PRESELECTED AND FINALISTS
The Perth Center for Photography congratulates the 50 finalists for the IRIS Prize 2021, who were chosen by preselection judge Elias Redstone, Artistic Director of Photo Festival, Australia. The finalists stayed true to the 18-year history of the IRIS Award by pushing the boundaries of portrait photography and innovation by incorporating new practices. For the full list of finalists and the selection panel, visit the website Perth Photography Center website. The winners will be announced on September 26 on the opening night of the finalists' exhibition.
While Artspace 'hotdesks' at the National School of Fine Arts while the gallery is being redeveloped, a group of outstanding finalists have been announced for the annual convention New South Wales Emerging Visual Arts Fellowship valued at $ 30,000. The organizers bring together artists, ideas and audiences for this highly anticipated exhibition. ' Congratulations to the finalists: Eddie Abd, Chun Yin Rainbow Chan, Cindy Yuen-Zhe Chen, Joe Wilson and Chanelle Collier, Emily Parsons-Lord and Genevieve Felix Reynolds.