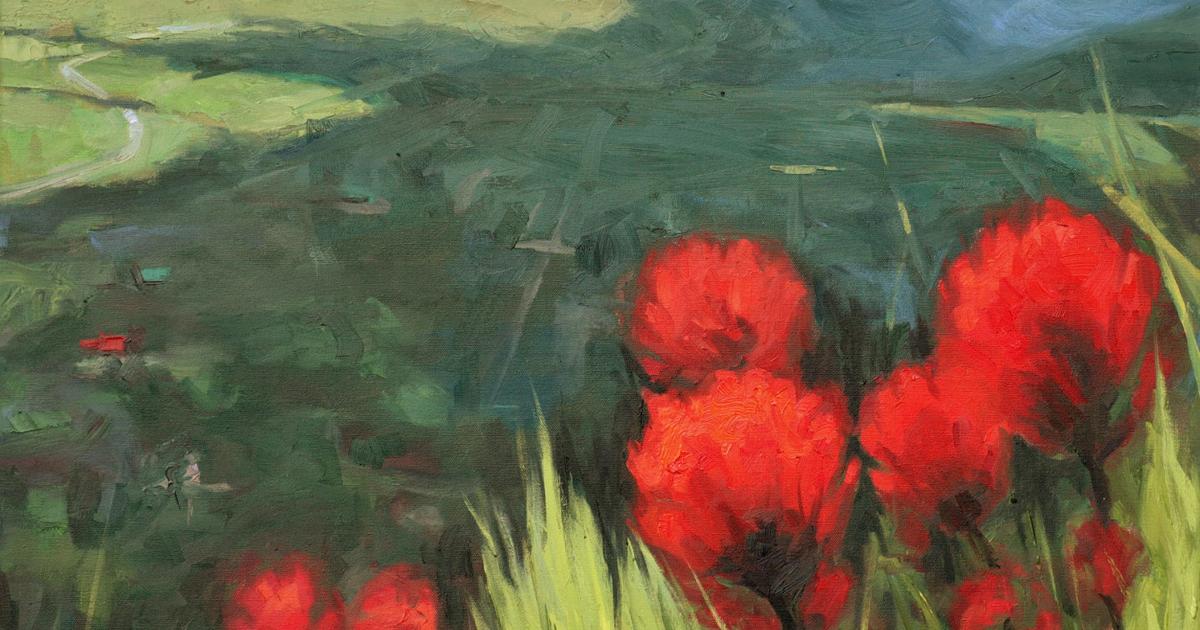 'Of The Earth' exhibition at Art Focus 'an expression of gratitude' | Local News
Art Focus Fine Art & Framing in Hamilton presents artist Rebecca Fiske and her show "Of the Earth" in February with an artist reception on Friday February 4th.
Art Focus owner Michelle Biggins says Rebecca Fiske's solo show marks the start of a fantastic series of exhibitions at Art Focus for 2022.
"His quiet way of painting the environment around us is a wonderful example of the artist's keen intuition," said Biggins. "Rebecca's refined eye and ability to paint a wide variety of subjects, from flowers to wide open landscapes, makes for a beautiful sight with something for everyone."
Fiske has lived in Missoula for 40 years and often paints in the Bitterroot Valley. She said her "Of The Earth" series was an expression of gratitude for her love of the landscape.
"Nature gives us many gifts, including beauty, food, and an opportunity for comfort and peace," Fiske said.
'Glacier', 'Rock Creek', 'Paintbrush up the Rattlesnake', 'Big Blue' and 'Afternoon Peonies' are just a few of the tracks she has painted. The painting "Ready for Work" was painted in the Burnt Fork area during the Art Focus Plein Air painting event.
Fiske said she begins each painting with an attraction to color and form.
"I then wonder how the shapes fit together to form spatial relationships, creating a depth that harmonizes and expresses the vision I'm trying to communicate," she said. "The vision is often the mood that the landscape or form evokes in me. If my viewers can get a little glimpse of that vision, I consider my work a success.
Fiske's uses oil paint on wood panels and stretched canvas prepared with multiple coats of acrylic gesso. She uses brushes and palette knives to move the paint.
"I often start with a tonal grisaille technique to map out the patterns of value, followed by roughing out the larger shapes with color," she said. "I then refine the tones further by capturing the effects of light and tonal values ​​to create distance or simply outline form."
Fiske said art had been a constant throughout her life, but her first career was in beauty.
"I was a hairdresser in my other life, but I followed the path of art in and out of my life," she said. "I managed to put myself through the final stage of getting a fine arts degree in my 40s that I started in my teens and 20s. I was finally able to get the space and time to pursue that. It's been great.
She has done commissioned work and would like to do more.
Biggins has planned an exciting year of performances at Art Focus with artists including Fiske, Colt Idol, Jeff Weir, Cyrus Walker, Turner Vinson and Rebecca Samson.
"I am honored to present such a talented range of artists to the gallery this year," said Biggins. "If you need the perfect piece for your home, we are happy to help. The Frame Shop has the largest selection of picture frame moldings in the area and has been framing in the Valley for over 25 years.
Attend Fiske's "Of The Earth" exhibit at Art Focus, 215 W. Main St., all February and attend an artists' reception for her from 5-7 p.m. on Friday, February 4.