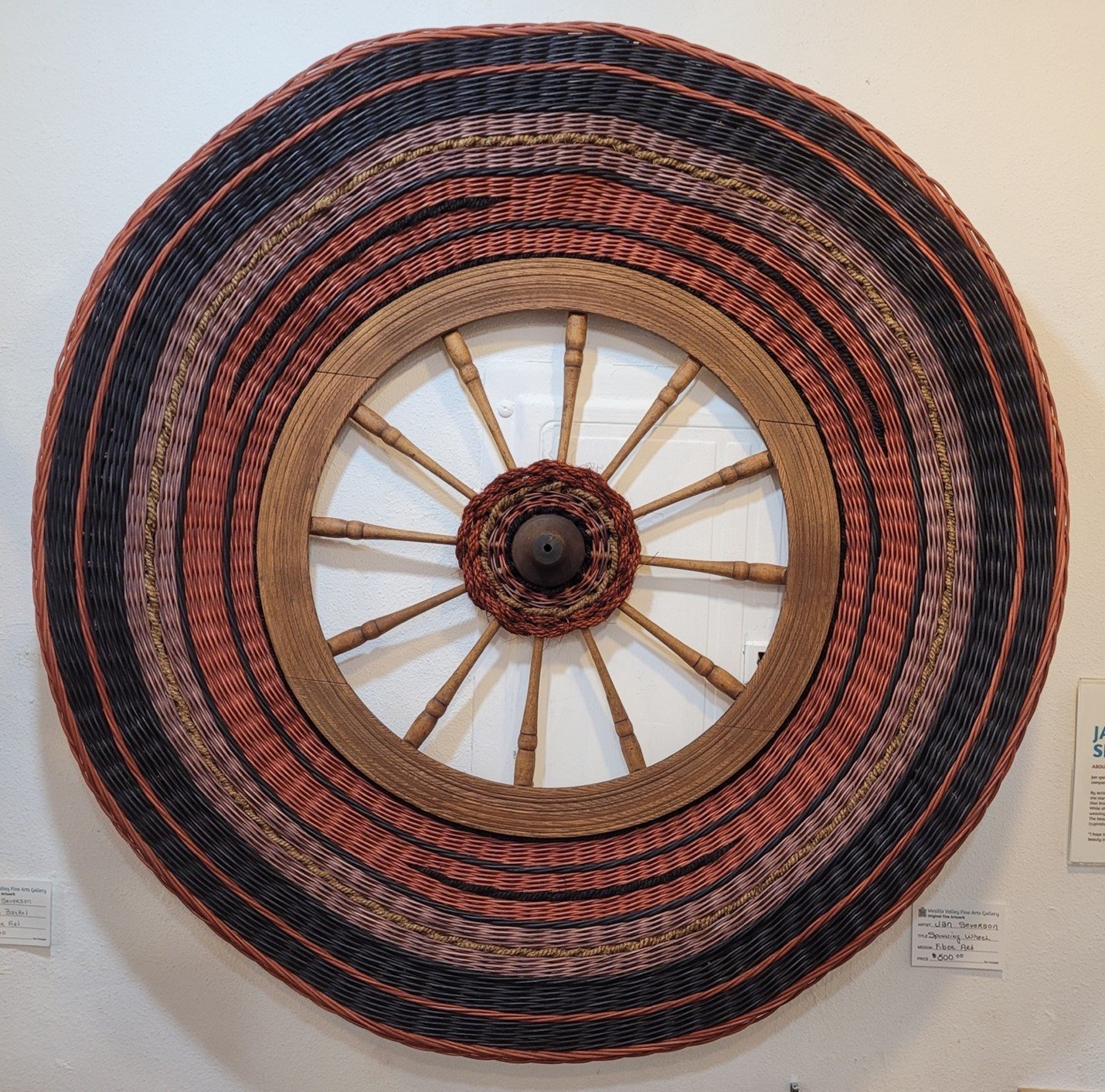 Nature inspires the January exhibition at the Mesilla Valley Fine Arts Gallery
Report Bulletin
It's Jane and Jan in January at the Mesilla Valley Fine Arts Gallery (MVFA), 2470-A Calle de Guadalupe, opposite the Fountain Theater in the historic Mesilla Plaza, while the work of Jane Madrid and Jan Severson will be on display at the gallery during the month of January 2022. The gallery will also exhibit woodwork and photographs by a new MVFA artist during the month.
Madrid has lived in Las Cruces since 1959 and painted since the age of 8. Her serious work started around 2005. Jane's main painting mediums are oil and some acrylic. Its main artistic themes are centered on nature, with a particular emphasis on animals, flowers, birds and the landscape. She is an active member of several organizations and promotes art in the region.
Severson spent her working life in a large IT company as an educational consultant. By accident, and with the encouragement of a good friend, she began to weave and found that it had become a passion that brought her a great sense of joy and accomplishment. While she prefers the colors of nature, you will often find her weaving with colorful reed, threads, wooden objects and beads. The beauty and diversity of New Mexico is often the inspiration for his art.
"I hope those who give my designs a home find joy and beauty in them," said Severson.
A new MVFA artist will also be exhibiting in the gallery in January: Woody Hoffman.
Hoffman's photography hobby grew into a full-time endeavor after years of traveling across the country, presenting juryed art exhibitions, and starting a gallery in Silverton, Colo. Hoffman is retired from the Colorado Department of Agriculture. He moved to Las Cruces in 2004, where he took up another old hobby: woodturning.
Every year, Hoffman attends seminars to hone his skills, learn new techniques, and improve and update his equipment. It is owned by the artists of Picacho Hills and participated in the Las Cruces Farmer's Market. Hoffman has also exhibited in galleries in Santa Fe and Las Cruces. Most of the wood he uses comes from recycled sources where it was intended for firewood, but special woods and burls are purchased for special parts. All of its utility parts have a food safe finish.
MVFAG features the work of 30 artists in a variety of media including oil, acrylic, pastels, watercolor, fused glass art jewelry, woodturns, stained glass, photography, ceramics , mixed media, decorated gourds, handmade textile weaves, art tile, fiber art, natural gemstone jewelry, colored pencil, basketwork, charcoal, pen and ink, prints, miniature maps and paintings.
MVFAG is open every day from 10 a.m. to 5 p.m.
First American Bank, 1553 Avenida de Mesilla, is well represented by gallery members who rotate their work monthly at the bank.
Call 575-522-2933. Visit www.mesillavalleyfinearts.com.