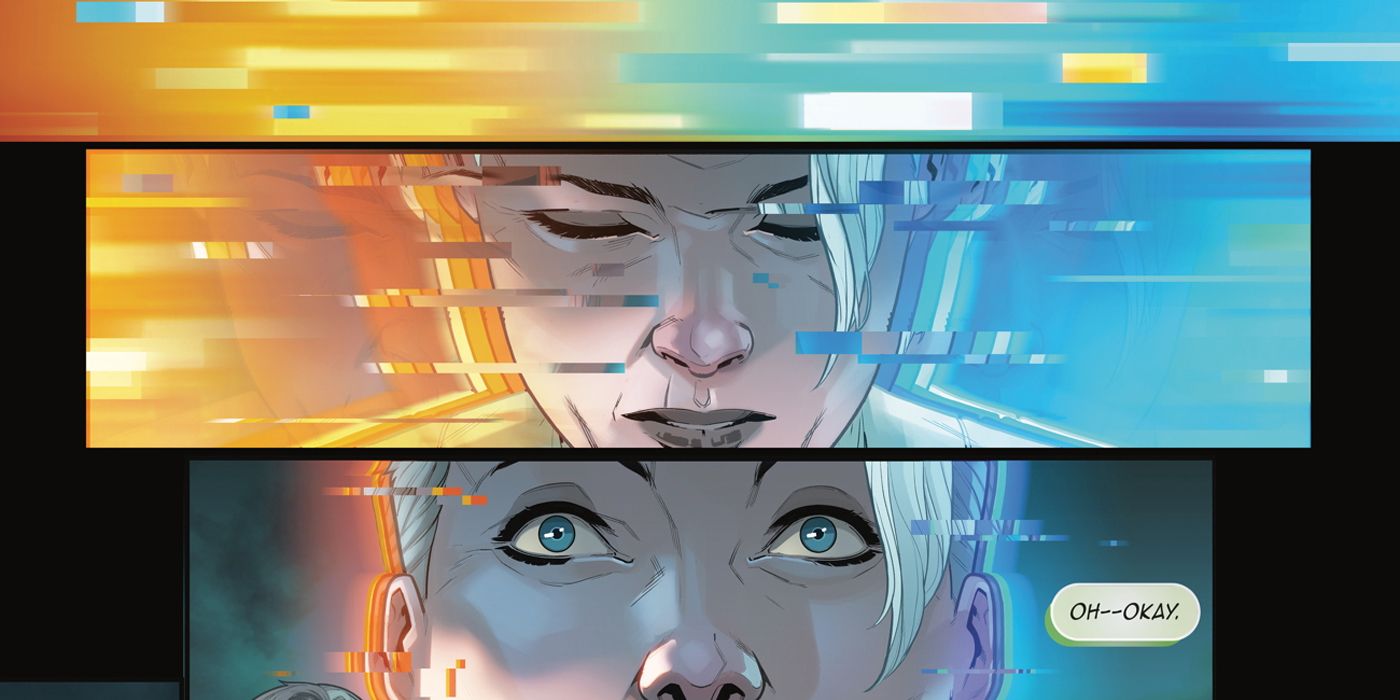 Jessica Jones and Miles Morales Co-Creator Launch New Akira-Inspired Series
CBR presents an exclusive preview of the first series owned by creators Brian Michael Bendis and Stephen Byrne, Joy Operations, a new sci-fi thriller.
Writer Brian Michael Bendis is releasing a new title owned by the creator published by Dark Horse Comics, Joy Operations, alongside artist Stephen Byrne, and CBR got an exclusive preview of the upcoming series.
Joy Operations is the first creator-owned collaboration between Bendis and Byrne since the imprint belonging to the writer's creator, Jinxworld, migrated from his former home with DC Comics to Dark Horse Comics. The new sci-fi thriller features series protagonist Joy as a special agent for the Jonando Trust, with the preview starring Joy on a new mission in a world that feels both familiar and unfamiliar to her.
RELATED: Daisy: Dark Horse Announces Colin Lorimer's Horror Mystery Series (Exclusive)
The preview shows Joy digitally transported to the Jonando Trust, pondering the reality of the landscape and her experiences that she can breathe and even experience back pain. A Byrne homepage displays Jonando's world, with futuristic buildings levitating raised above older-style structures. Promotional material for the first issue of the series reveals that the book is set in 55 years, with the following cover page showing the futuristic technology that Joy works with, platform-generating boots included with holograms, before her mission takes off. face an unforeseen complication.
Joy Operations is the first original series to come out of Jinxworld under its new home in Dark Horse. The series will only last five issues, bringing together the creators of Wonder Comics, the DC imprint where Bendis created new Justice League member and soon adapted Naomi, with Byrne working on titles like Wonderful twins and Legion of superheroes. While Dark Horse and Jinxworld will release new titles like Joy Operations, the imprint will also reissue and produce new episodes of Jinxworld books like Powers, pearl, Blanket and Murder inc.
Bendis and Byrne aren't the only creators moving from DC to more creator-owned titles, either. Scott Snyder (Batman, Dark Nights: Metal, Black Nights: Death Metal) recently launched his own label owned by a creator called Best Jackett Press, creating titles that will be published digitally on comiXology and later released in print form by Dark Horse. For a title, We have demons, he reunited with his frequent collaborator Greg Capullo, who was the artist on Batman and other titles with Snyder. Running Batman writer James Tynion IV will also quit the current title of the caped crusader and The Joker series to focus on his own books in the future, even though he still writes The pretty house by the lake for DC's horror imprint.
RELATED: Dark Horse Launches YouNeek's EXO, Fury Pin-Ups (Exclusive)
Despite the switch to creator-owned titles and Bendis' Jinxworld imprint now released under Dark Horse, Bendis still writes DC titles like Justice League and Checkmate and write the next one Justice League vs. Legion of Superheroes, slated for release in January 2022. Exclusive preview and solicitation with information on the Dark Horse series for Joy Operations # 1 can be found below.
OPERATIONS OF JOY # 1
BRIAN MICHAEL BENDIS (F) • STEPHEN BYRNE (A / C)
Variant cover by DAVID MACK
Things From Another World EXCLUSIVE Variant Cover by CHRISTIAN WARD
32 PGS./Parental Advisory… $ 3.99
ON SALE 11/24/21
BRIAN MICHAEL BENDIS, New York Times bestseller, Peabody and award-winning co-creator of multiple Eisner Awards from Miles Morales, Naomi, Jessica Jones and Powers, teamed up with comic book burning sensation STEPHEN BYRNE (Wonderful twins, Legion of superheroes) for their very first successful designer-owned series.
In fifty-five years. Joy is an IN · VOI. A special agent of one of the JONANDO TRUST. Trusts are corporate-owned cities that are the centerpiece of modern society. It rightes wrongs for confidence. She is excellent. Perfection. Hard on herself. Pushed. Almost legendary in parts. Until one day a voice pops up in her head trying to make her betray everything she has always believed.
This meticulously crafted Akira meets All of me journey shows us a new future as only the comics can. All of this, plus an exclusive behind-the-scenes look and a look at other Jinxworld projects coming exclusively to Dark Horse.
Joy Operations # 1 is written by Bendis with art from Bryne. The issue goes on sale November 24 at Jinxworld and Dark Horse Comics.
KEEP READING: Classic Hellboy Novel Gets Comedic Adaptation For Its 20th Anniversary
Source: Jinxworld, Black horse comics
How Adam Warlock from Guardians of the Galaxy got the Infinity Gauntlet
About the Author