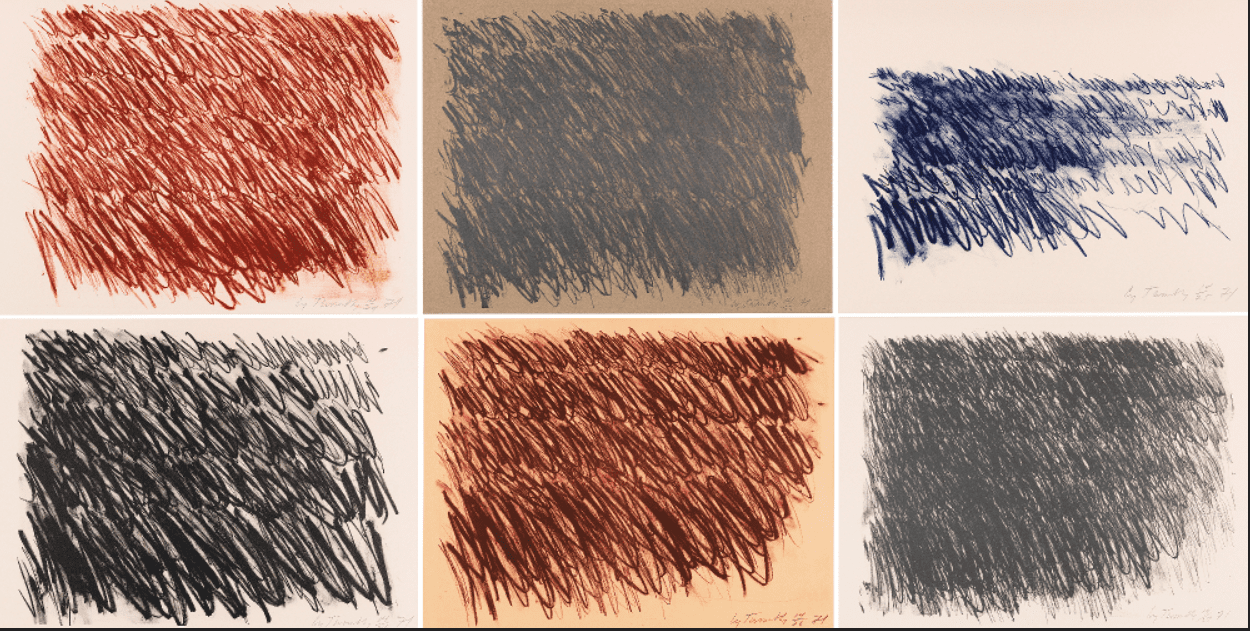 Jeff Koons & Cy Twombly: Primordial Gestures
Jeff Koons and Cy Twombly: Primordial Gestures brings together a very unusual couple of two giants of post-war art. Highlighting two seemingly opposing practices, the exhibition showcases Twombly's rich visual lexicon of brand-making and gestural abstraction, associating it with the simplistic nature of Koons' machine-made fabrications while detaching the elements. underlying which suggests a commonality that may not be all it seems. to be.
The title of the exhibition finds its genesis in the monumental painting of Koons, Primordial swish. Executed between 2008-11, this rich tapestry presents a multi-layered explosion of energetic whirlpools whose energy is opposed to the serenity and three-dimensional appeal of a rose. There is, however, an unsettling precision in the way Koons applied his expressionistic linear brushstrokes, drawing the viewer into a Twombly-esque vigor of densely layered gestures. Lacking in emotional character and natural fluidity, these deceptive swirls and scripts were actually enlarged, edited and layered using Photoshop, before being painstakingly painted on canvas to achieve an exact reproduction. Koons writes: "These are false gestures… – they refer to gestures. A gesture can be an intellectual gesture, it doesn't have to be physical. Here we see Koons setting his sights on a meticulous devotion to the mechanics of reality as he disentangles the chameleonic dynamic between the physical and the psychological.
Exhibited next to is Cy Twombly's Untitled set of six lithographs executed in 1971. A series born from the artist's desire to achieve a more expressive form of gesture. Working directly on the litho stones, Twombly was able to engage in a more visceral marking process, developing a new script that spoke directly about the relationship between pencil and stone, ink and paper. Considered the pinnacle of Twombly's printmaking accomplishments, this series sums up the artist's fascination with crafting raw gestural marks while capturing a melody of heavy impasto coils, sharp stripes, and frantically sketched spirals. .
Two other works by Koons here are from Gaze ball series in which the artist makes direct reference to canonical works of art. In each image, an apparently three-dimensional, mouth-blown blue glass ball reflects its surroundings. On closer inspection, the surface remains decidedly two-dimensional, leading the viewer to dissect another clever interaction between fact and fiction.
Like much of his work, the Gaze ball the series reactivates and intensifies familiar scenes, whether legendary or everyday, reflecting and affirming viewers and their surroundings. Cy Twombly has developed a gestural vocabulary in which each line and color is imbued with energy, spirituality and meaning. His works are both personal and mythological, allowing storytelling, language and inner visions to emerge from his intimate and abstract notations. The exhibition also includes Five Greek Poets and a Twombly Philosopher, a set that captures the artist's deep dedication to ancient culture. Sharp, gestural capitals tease the names of Latin poets and Greek philosophers, as if presented scribbled on stone tablets.
Jeff Koons & Cy Twombly: Primordial Gestures Tuesday 12e October – Saturday 4e December 2021 BASTIAN, 8 Davies Street, London W1K 3DW bastian-gallery.com
Categories
London art objects
EXHIBITIONS
Key words
Author
Marc Westall
Mark Westall is the founder and editor-in-chief of FAD magazine Founder and co-editor of Art of Conversation and founder of the @worldoffad platform
Qatar Museums will present the first exhibition in the Gulf region of the work of American artist Jeff Koons (born 1955) as […]
This fall, Palazzo Strozzi in Florence will host a major Jeff Koons exhibition, curated by Arturo Galansino and Joachim […]
Matthew Collings has been an inspiration to me for many years and this interview has been a fantastic opportunity to cover his successful career in the arts.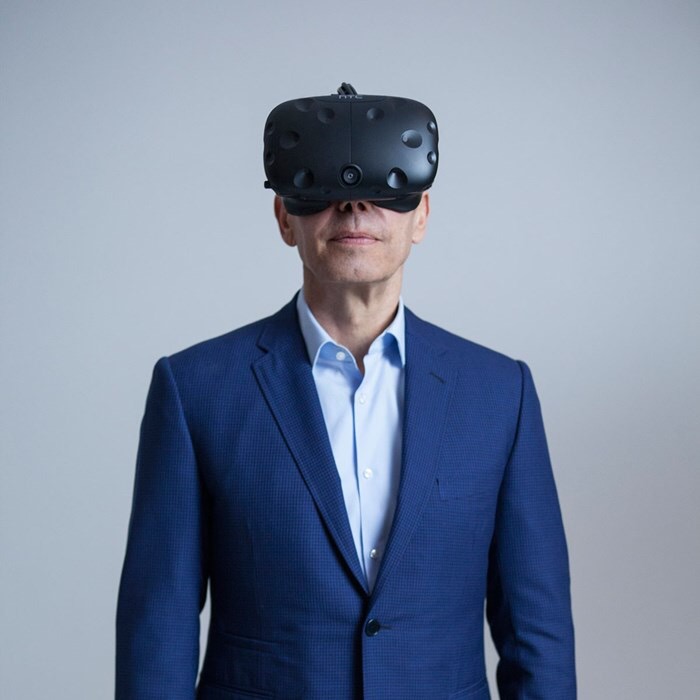 Jeff Koons left Gagosian and David Zwirner for Pace in order to pursue new frontiers. Koons will now be represented exclusively by Pace Gallery,