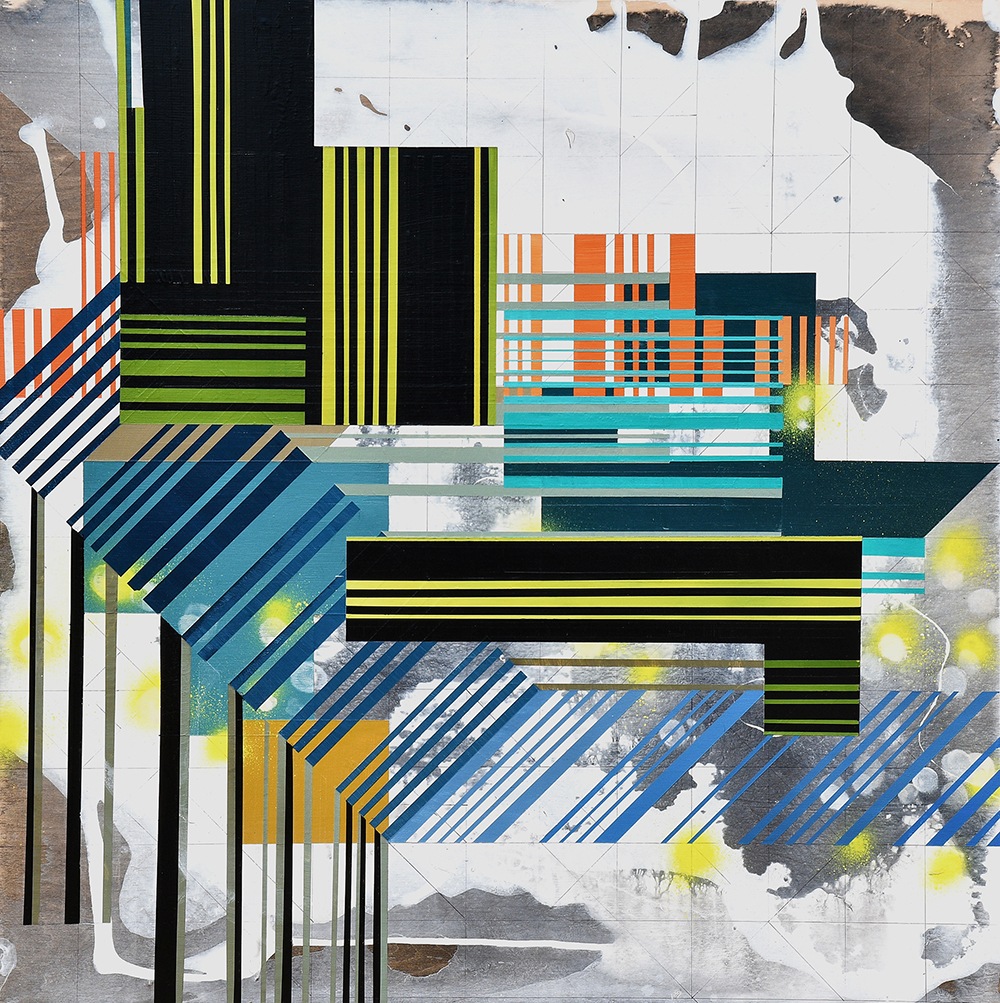 Interior Art | Welcome, Nichole Gronvold Roller
Editor's Note: After more than four years writing Inland Art for Community Word, Paul Krainak is focusing on other projects, including a "Bad at Sports" blog available at http://badatsports.com/2021/sub-rural/. He recommended Nichole Gronvold Roller as his replacement. His column will be bimonthly.
Originally from Minnesota, I have lived more than half of my life in central Illinois and consider it my home. I still have a few personality traits that bind me to Minnesota, mainly an accent that comes through when I project my voice or speak with passion. I moved to Illinois in 1997 and soon after started teaching art at Tremont High School where I still teach. I live in the village of Tremont with my husband and my three children.
My love of the Midwest matches the many reasons people complain about living in the area; unpredictable weather changes, harsh winters and hot, sweltering summers. The flat, expansive landscape of central Illinois doesn't bother me, as I prefer to get a full view of the storms that hit in the spring. I love knowing that it is the loudest of the summer when I hear the high rhythmic sounds of the cicadas which I rarely find soothing. On cloudy, cold days, I don't feel the need to be so productive; therefore, be less guilty about taking the day off to read. As for fall, I think most of us would agree, it's pretty spectacular living in the Midwest.
The process of looking at and experiencing my surroundings is an important component of my method of artistic creation. The changing landscape, influenced by the season, often materializes in my abstract paintings and is evident in the selection of my palette of colors, textures and implicit patterns. My house is in a rural setting and my garden is endless as it borders cultivated fields with one section blending into another. During the winter months, the fields are empty, revealing the strong directional lines left by the plows, and the soil changes only slightly with either a dusting of snow or a blanket. In spring, the intense green shoots of corn or soybeans; plantations dependent on what was cultivated the previous year contrast sharply with black soil. Summer is swift and full, bossy with the thickness of the humidity, and fall is blanketed in a rich ocher warmth.
Even though my art is devoid of figure, I often think of people present in the spaces I create. Man leaves an imprint on the landscape through agriculture, urban and rural development; building roads, erecting signs, bridges, factories, domestic and public spaces. The theme of nature and architecture; man-made structures in harmony or at odds with nature is a subject that I never tire of studying.
Observing art in person is just as important to my art practice. During the pandemic, many arts organizations went to great lengths to make art exhibitions accessible through online sites that previously weren't as popular or user-friendly. Maybe we've all gotten a little better at using technology? While this has helped reduce my need to visit art in person, I can't wait to be in a public space again surrounded by a community of like-minded people. As I look forward to galleries and museums welcoming visitors again, I enthusiastically plan where I want to go and what I want to see first. I'm probably not the only one who dreams of satisfying amenities that I missed during the pandemic. Although my interest in art is eclectic, I believe that artists can learn from each other, whether they have similar or different intentions. I look forward to highlighting artists, artistic institutions and supporters from the region in whom I feel invested and valued.
Nichole Gronvold Roller is a painter who received a BFA in Art Education from Minnesota State University at Moorhead, an MA in Art Education from Boston University, and an MA in Painting from Bradley University. She is currently an MFA candidate at Bradley University. She is represented by the BoxHeart Gallery, Pittsburgh, Penn., And the James May Gallery, Dousman, Wisconsin. Her paintings can also be found with Leslie Tyler Design, Peoria, Ill., And The Painting Center (Art File), New York, New York