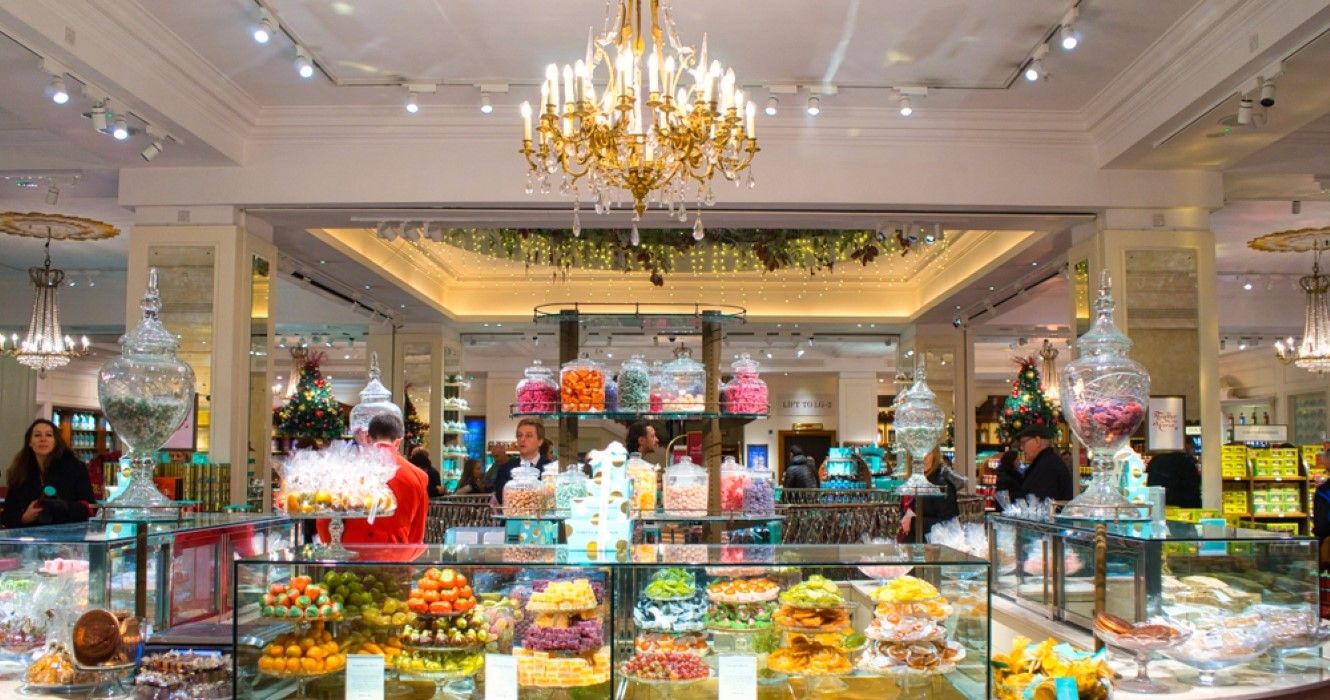 How to add a historical touch to a London shopping spree
Whether a vacation in London lasts just a few days or a few weeks, sightseeing can keep tourists busy all day, every day, with visits to museums, monuments and many historical sites. But since most travelers will want to take home a souvenir of London, time set aside for shopping is often part of an itinerary.
The city's historical ties pair well with a shopping excursion, as London has been a major commercial site since Roman times and a large number of shops and boutiques still in business today are in operation since the early 1700s. In many cases, their longevity isn't their only claim to fame; they may also have received a royal warrant of appointment from the royal families that ruled the day. Warrants were, and still are, recognition that shops regularly supply goods or services to the Queen, the Duke of Edinburgh and the Prince of Wales.
London's oldest shops and stores that have won warrants are entitled to display the Royal Coat of Arms, and most do, as a kind of badge of honor signaling that their wares are good enough for royalty.
Related: London in Two Days: How to Spend 48 Hours in One of the UK's Biggest Cities
Iconic department stores date back hundreds of years
Fortnum & Mason, the upmarket department store at 191 Piccadilly, sells a wide variety of homewares and gifts, but is best known for its food-focused specialties and huge food hall, where tourists can indulge in a traditional afternoon tea. The company, which dates back to 1738, also has shops at Heathrow International Airport and St. Pancras Station.
The store can also be credited with being among the first to offer what were called portable foods when it began selling the Scotch Egg, a British favorite, in 1738. It is a hard-boiled egg wrapped in sausage and coated in breadcrumbs, then fried. In the 18th century, it was marketed to travelers who left town and wanted to take a snack with them. It's still a bestseller today. Tourists can buy classic British souvenirs here such as tea collections, picnic baskets, holiday decorations, jewelery and stationery, among other items.
Harrod's, another of London's iconic department stores, is located in Knightsbridge on Brompton Road. Not as old as Fortnum & Mason, Harrod's opened in 1824 as a one-room store, primarily selling linens. It expanded into offering tea and groceries, and today it is known for selling clothing, homewares, gifts, and more across its more than 300 departments. Like its competitor Piccadilly, Harrod's has a shop at Heathrow Airport.
Related: 10 things to do in London that only locals know about
Harrod's is also known as the site of one of the first escalators, known as the moving staircase, in 1898. A major tourist attraction, Harrod's motto since opening has been Omnia omnibus ubique, which is Latin for all things , for everyone. , everywhere. Tourists will find clothing, home decor items, culinary delights, and luxury items such as jewelry, perfumes, and high-end gifts like silver and pewter.
A 'Joy Emporium' and other age-old shops abound
Find a fun gift to take home for youngsters at Hamley's, London's oldest toy store. Opened in 1760, the store moved to its present location on Regent Street in 1881 and today sells over 50,000 different toys. Its success over the years has resulted in a huge expansion into 60 locations around the world.
Founded by William Hamley, the store was widely known as the emporium of joy and boasts a royal warrant. Visitors will find every conceivable toy in this store, including games, puzzles, mini-railroads, dolls, puppets, science kits, video games and robotics.
This is a must have for book lovers. London's iconic bookshop, Hatchards, is the oldest in the city, founded in 1797 by John Hatchard. Located at 187 Piccadilly, next to Fortnum & Mason, the shop is known for its collection of rare books, original and limited editions, and books signed by the author. The store holds several royal warrants and also has a location at St. Pancras station.
Go shopping on chic Savile Row. Considered the heart of English bespoke tailoring, Henry Poole & Co. got its start as a small linen sheet shop in 1806, owned by James Poole. The family business was passed on to his son Henry and by the early 1900s had grown to employ some 300 tailors. The Savile Row business had a famous clientele, including Charles Dickens and members of the royal family. Visitors can purchase suits, ties, scarves and other classic clothing.
Fragrance lovers will appreciate Floris, founded in 1730 on Jermyn Street, just off Piccadilly. It is London's oldest perfume seller and its products are still made in a perfumery behind the retail store. She also has her share of famous clients; a store copy of a receipt is signed by Winston Churchill.
Related: Discover the spooky side of London at the London Dungeon
Artists will want to browse L. Cornelissen & Son, the artists' supply store founded in 1848 by Belgian lithographer Louis Cornelissen. The high-end shop in Great Russell Street sells brushes, papers, canvas, powdered pigments, paints and gilding materials, among other essentials for artists.