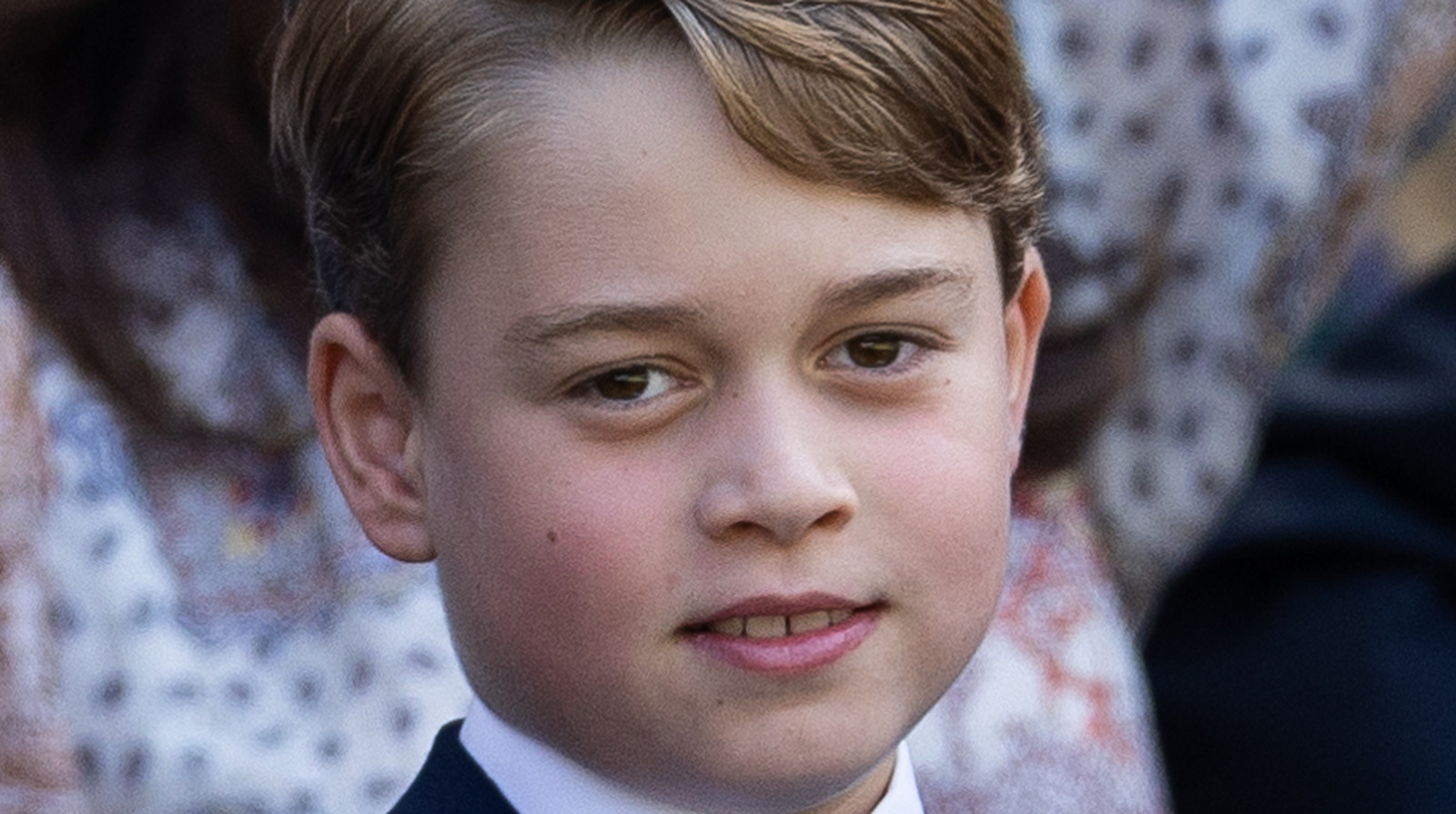 Here's how the royal family celebrated Prince George's birthday
In honor of Prince George of Cambridge's birthday, Prince William and Catherine Middleton have posted an updated photo on Twitter. Posing on the beach, the prince displays a dazzling smile. "The photo was taken while on holiday in the UK earlier this month by the Duchess," a Kensington Palace spokesperson told The Telegraph.
To celebrate George's special day, the Irish Guards Band played 'Happy Birthday' outside Buckingham Palace as spectators watched the Changing of the Guard, by Twitter. Prince Charles and Camilla Parker Bowles retweeted George's photo with the message "Happy 9th birthday to Prince George!" and a cupcake emoji.
Besides the photographs, the Duchess of Cambridge has another tradition for her children's birthdays: the homemade cake. "I love baking the cake," she told Mary Berry in 2019 on "A Berry Royal Christmas" (via Woman & Home). "It's become a bit of a tradition that I stay up until midnight with ridiculous amounts of cake mix and frosting and overdo it. But I love it."
While it's unclear what gifts the young royal will receive this year, George's godmother, Julia Samuel, enjoyed continuing the tradition of gifts from the late Princess Diana. "I do to George this [Diana] made us, i.e. give impossible toys that are really loud and labor intensive," she said, according to Cornwall Live. "He's funny and feisty and cheeky and god she [Diana] would have loved it so much."