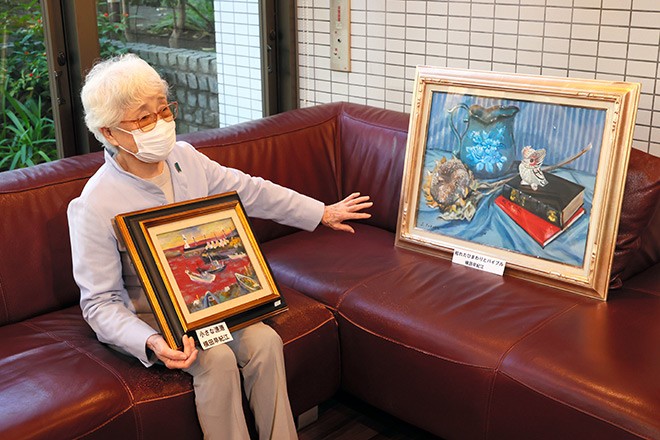 Heartbreak over lack of progress in kidnapping Megumi Yokota
KAWASAKI — The mother of Japan's most famous kidnapping victim has spoken of the indescribable void that fills her days as she marks the 45th anniversary of her daughter's disappearance on November 15.
Megumi Yokota was abducted by North Korean agents in 1977 from a beach near her home in Niigata facing the Sea of ​​Japan after attending a club activity at her high school. She was 13 years old.
"I can't express how empty I feel," his 86-year-old mother, Sakie, told a news conference in Kawasaki where she now lives.
Having not heard from her daughter in all these years and not knowing her daughter's precise whereabouts or even if she will ever return to Japan, Sakie called on the government to immediately hold summit talks between the leaders of the Japan and North Korea and to "think wisely about how to make both sides happy.
"She disappeared like a puff of smoke. I looked for it, but I couldn't find anything. I felt a huge sense of loss," Sakie said.
In the grip of grief, Sakie took a painting class. She said she sometimes sketched her daughter's portrait as the tears flowed freely. She said these were some of her toughest days, but "the paintings helped me".
At the November 8 press conference, Sakie showed two of her oil paintings. One, entitled "Small fishing port", presents a nearby fishing port. It was painted around 1978, shortly after Megumi disappeared.
Given its location, she painted it red as if dusk was falling. "If I had painted a normal blue sea, I would have felt fear and sadness," she said.
In 2014, Sakie and her husband Shigeru, who died in 2020, traveled to Mongolia, where they met Megumi's daughter Kim Eun Gyong and her family.
"My husband seemed very happy to see the woman who looked so much like Megumi." said Sakie. "We were able to have such a great time with (our granddaughter)."
Sakie continued, "I wonder if something mysterious will ever happen again."
"Kidnapping victims now live in despair, but there will surely come a day when they will be blessed," she said.
Megumi is one of at least 17 Japanese citizens who the Japanese government says were abducted by North Korea in the late 1970s and early 1980s. They were primarily required to train North Korean spies in Japanese language, culture, and customs.
North Korea admitted to snatching her, but said she died in captivity. Japan did not accept this explanation.
Little is known about her life in North Korea, except that she married a South Korean abductee and had a child.