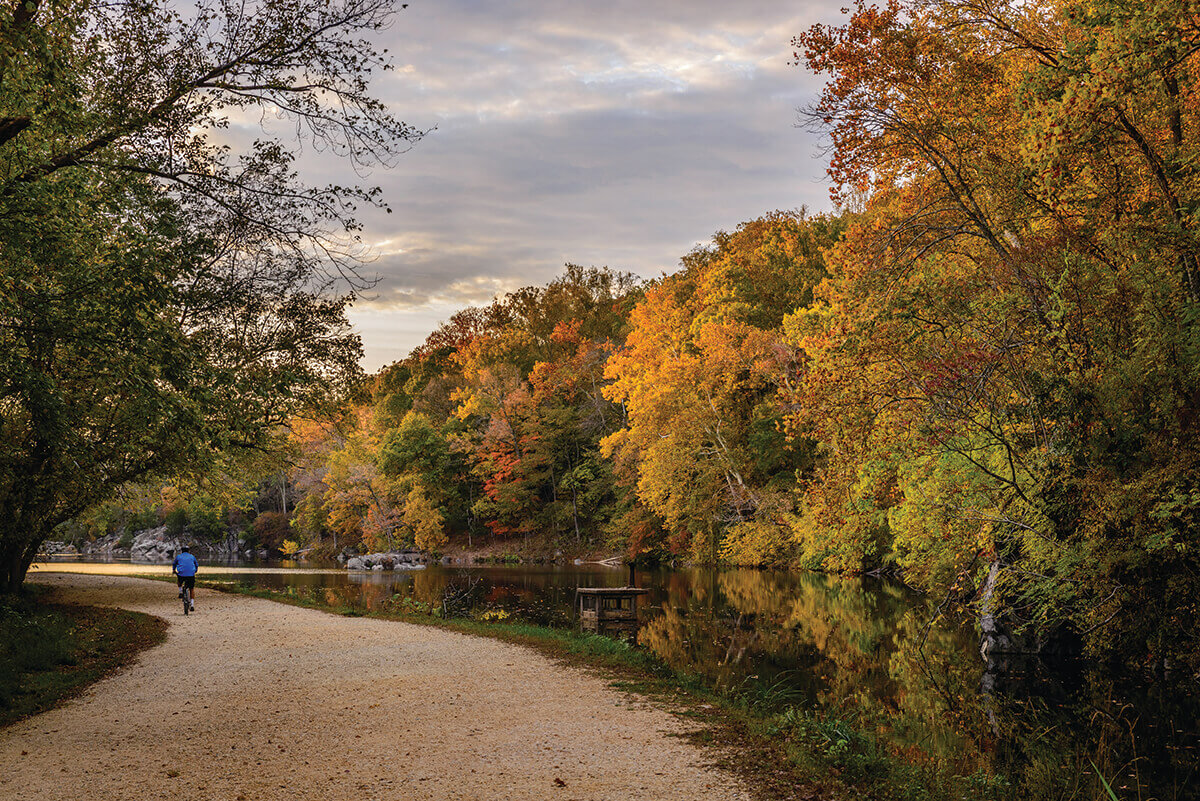 Great Getaways to Maryland's Mountain Panhandle
MOUNTAIN CITY
On the eastern side of Big Savage Mountain, Frostburg
is at home for Frostburg State University and a strong arts and culture scene that celebrates regional traditions. A destination since its days as a state highway stagecoach stop, this small town attracts visitors by car, train (the GAP), and tour train (Western Maryland Scenic Railroad) for its mix of scenic mountains, rich history and eclectic shopping.
Shop for handcrafted clothing, pottery and other artwork at Traditional arts of the mountain town, a boutique run by a non-profit community university. Find a concert hall—Dante's is highly regarded and, in all likelihood, you will hear bluegrass, folk or other talented roots musicians. Also explore the coal mines and border past of Frostburg at the Frostburg Museum
and renovated, multi-balcony Hotel Gunter, where exhibits reveal the building's ancient life as a seaside resort, underground bar and temporary prison. Buy locally from companies such as Main Street Books, McFarland candies, and Yellow K discs.
Photograph by Sam Demartino
ADVANTAGES OF CUTTING EDGE: Frostburg State University Appalachian Festival, which includes a film festival, speakers and musical performances dedicated to mountain traditions (September 16-18).
RELAX: The Princess Restaurant, family-run since 1939, serves comfort food as down-to-earth as its most famous patron, President Harry Truman. Enjoy puffy pancakes, creamy milkshakes and hot turkey sandwiches at the counter or at a table, including the very booth that POTUS then occupied in the 1950s. On the modern end of the Frostburg dining spectrum,
Snap coffee is winning accolades for its lattes, locally roasted coffee, and creative ways with bagels, salads and soups.