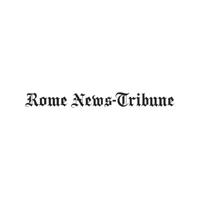 Fifty and a hundred years ago | Local
Ringgold roars to slide by Calhoun
A solid fourth quarter after an exceptionally slow start turned the tide for the Ringgold Tigers on Friday night as they cruised to an 86-77 win over Calhoun.
It was mainly the individual game of David Moss that snatched the defeat from the fire. The hard-shooting forward was limited to two points and committed three fouls in the first half, but came back with a 16-point effort in just the fourth quarter.
The two clubs were locked in a 59-59 stalemate at the time before the Tigers struck for 27 points to Calhoun's 18.
Moss finished the night with 27 points and 16 rebounds to lead his teammates in both categories.
Calhoun took a 20-15 lead in the first period thanks to precision from the free throw line. In fact, Calhoun's first 12 points of the night came from the free throw line.
The Jackets still had a 38-36 halftime lead before Ringgold tied the score at the end of three periods.
Tommy Holmes had a spectacular effort for the Jackets with 29 points and 15 rebounds. Dickie Bone added 19 more points and also knocked down 13 caroms.
Calhoun only managed to hit 28 of 88 tries from the floor, a measly 32%. However, they were 21 to 26 at the free throw line.
Ringgold made 34 of 74 field goals for 46% and hit 18 of 28 from the free throw line.
100 years ago as featured in the January 1922 editions of the Rome Tribune-Herald
"Rome is becoming a model city," Police Chief CI Harris said.
Only one arrest has been made by the municipal police since January 1 and it was a case of disorderly conduct. The other days passed without arrest. If the current record is maintained, the police court in Rome will soon be a thing of the past.
"All whiskey drinkers must have sworn on January 1st," the chef said.
RW McTyre, manager of the Rogers Store, formerly located at 214 Broad Street, was notified that he had received the top prize, offered managers of Rogers outside Atlanta, best selling bulk candy during the period from December 15 to 31. .
Mr. McTyre reported a sale of 85 buckets for the period and no other Rogers store outside of Atlanta could break that record.
Just a few months ago, Mr. McTyre, then the store manager at 503 Broad, won the top prize for selling peanut butter for a period.
The price offered for the candy sale was $25.
News-Tribune cameraman finds 'double' – at same company
Everyone supposedly has a duplicate somewhere, and News-Tribune camera room foreman Bruce Clement found his – but in South Dakota?
In September, CK Optical Co. of Redondo Beach, Calif., published an article with several trade journals commenting on Bruce's work at the News-Tribune reducing page sizes to save on newsprint. The work itself is technical, and the article was an advertisement for CK and its SQU-7, width reduction lens.
The story first appeared in "Southern Printer and Lithographer", then it was reprinted in the November issue of "American Press" magazine.
Apparently "American Press" has wide circulation, because last week Bruce received a copy of the Selby Record, a four-page newspaper published in Selby, SC, and there was the following story:
"…an article in the November issue of American Press magazine that we forgot. He was talking about a 128-year-old Rome, Georgia newspaper, the News-Tribune, which had experimented with cost cutting by trying to downsize its paper. Anyway, the interesting part of the article is that the News-Tribune has a camera room foreman named Bruce Clement, and the article goes on to explain how he found a way to effect the reduction of size and consequent savings on newsprint costs. With our son Bruce being our camera room foreman – among his many other duties – it was very interesting for us as well as Bruce to learn that he had a counterpart in Rome, Georgia, not only in name but also of profession. This must be almost a "believe it or not" incident.
Our own Bruce Clement says, "I still don't believe it.
Another interesting fact is that the Clements of Georgia and South Dakota appear to be log families. Bruce's father, Bruce Clement Sr., was a linotype operator at the News-Tribune for more than 50 years. Bruce Jr. has worked for the newspaper for 10 years.
The Selby folder header shows that the editor of this article is F. Clement, the editor is Ida Clement, and Bruce Clement is listed as the factory superintendent.
Just in case Selby wasn't on your vacation schedule last summer, it's located in north-central South Dakota about 80 miles west of Aberdeen. It lies 35 miles south of the North Dakota border and serves as the county seat of Walworth County. The population is 979 according to the 1970 census.
Tuesday, January 11, 1971
Balloons launched by Pepperell students travel great distances
On a foggy, overcast day in November, students at Pepperell Elementary School "sang for America" ​​and culminated a two-day show of patriotism by launching 1,000 helium-filled balloons.
The balloons contain the name, grade and school address of each student who releases them. So far, 29 have been reported found.
The greatest distance traveled was that found near San Antonio, Texas, at Lackland Air Force Base, followed by three finds in the towns of Glenville, Wilkesboro, and Hildebrand, North Carolina.
Six were found in the Lindale area, a short distance from where they were released, one on Cave Spring Road, a mile below Darlington Schools, one on Eden Valley Road near LinValley Country Club , one on Billy Pyle Road near Georgia-Alabama state line, one near Lake Allatoona, two in or near Garden Lakes, one at Rock Quarry on Blacks Bluff Road, two at Berry Schools, two at Klopmann Mills in Shannon, one at Army Reserve Center in West Rome, one at Hall's Station between Shannon and Calhoun, two in West Rome near Burnett Ferry Road, one near Redmond Circle behind Keller Dye and Finishing Co., one on Warren Road, one near Waco and two miles east of Dallas, Ga.
Thursday, January 13, 1971
Superbike proves fun for the family
When the Waschevski family rides their bikes, they ride together.
Would you believe everything in one bike?
And the family of four still has a spare seat – just in case one of the neighbors wants to go.
The 12-foot, five-seater, three-wheel "superbike" is the brainchild and handiwork of Paul Waschevski, who built the bike just for fun.
"It's like driving a bus," he says, especially when it comes to maneuvering around corners. "I take up as much space as a car, but I've never tipped over yet."
Waschevski, who has worked with bikes since he was old enough to ride one, finished assembling it in a week and spent the next week ironing out "bugs." The bike is made up of four men's bikes, has one wheel in the front, two in the back, four normal bike seats and sets of handlebars plus a baby seat for two-year-old Susan at the very end.
All in all, it's a pretty impressive sight,
But the welding (done by a local blacksmith) wasn't the biggest problem Waschevski faced. The bike requires six separate chains, two gears for each section of the bike, and five gears in the rear. And a very long chain guard.
"At first I only had one drive wheel on the bike, but it was too hard to control," he explains. "So I switched to a two-wheel-drive system which is much easier and safer."
Sharyl Waschevski still doesn't trust her husband's five-seater bike enough to use it regularly, but 4-year-old Mike and Susan make up for her lack of enthusiasm. They, along with their cousins ​​and neighbors, are constantly after Paul for walks around the neighborhood.
"We get a lot of weird looks from people," Waschevski noted. "Although no one offered to buy the bike – I wouldn't sell it anyway – many followed the five-seater for a closer look.
Currently the bike handles best with Waschevski and four kids on board or three kids and another adult.
100 years ago as featured in the January 1922 editions of the Rome Tribune-Herald
Prohibition Officer Holland, County Policeman Grover Williams, and Special Officer Paul Freeman obtained a liquor store during a raid under Boozeville, but the operators fled. Two men were seen running towards the North Pole at a speed that told officers they were very eager to get to a colder climate.
Although officially declared dead, Marquis Okuma is still alive, according to dispatches from Tokyo, Japan.
The former Japanese premiere was reported by her doctor to be near death.
From time to time, his pulse stops completely.
During one of the periods when his pulse stopped beating, members of his family officially announced the death of the marquis. However, a few days after the statement, Okuna's heart was still beating weakly.