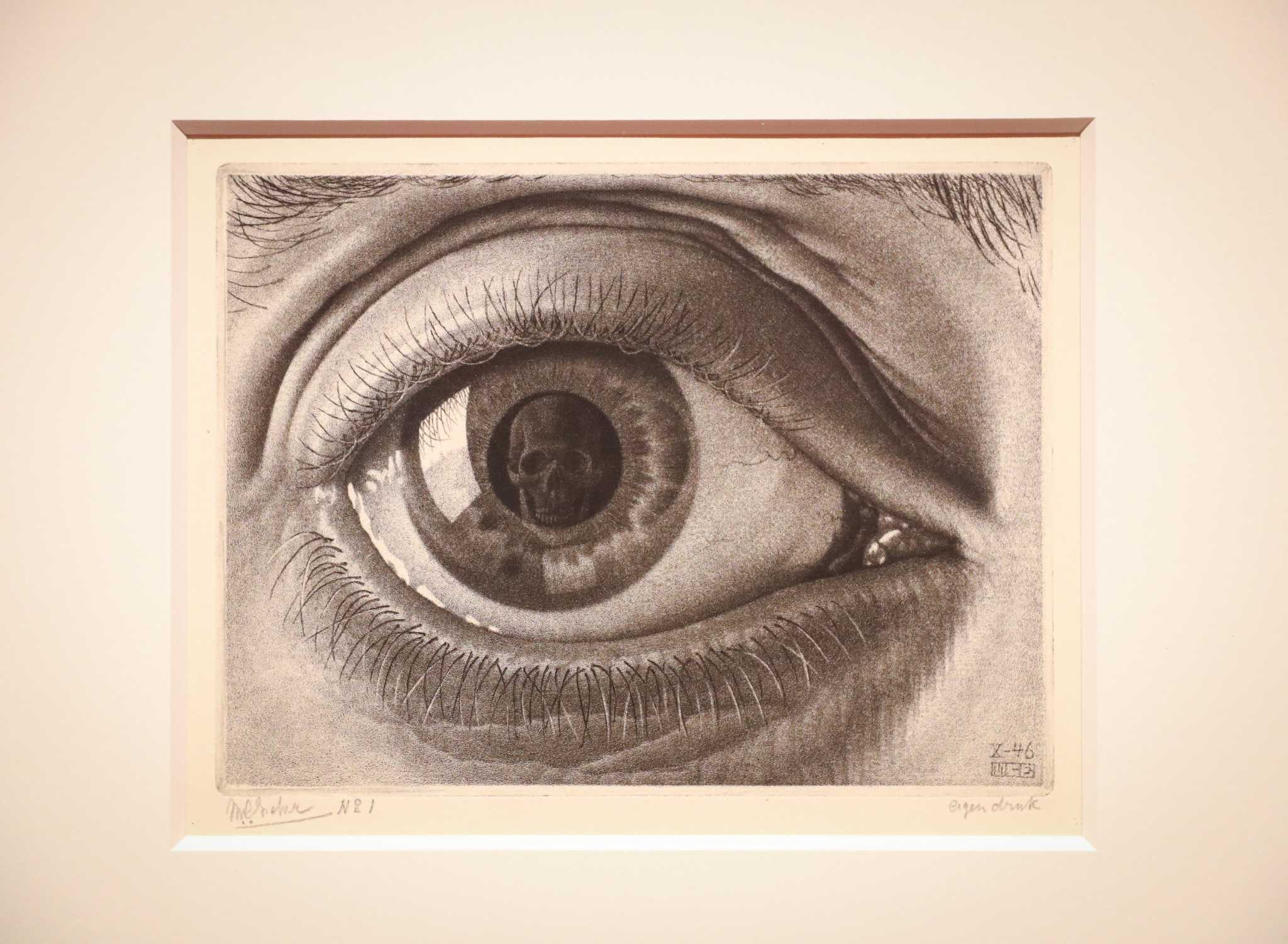 Escher Exhibit Features Patterns, Weird Realities, and Reptiles
Maurits Cornelis Escher saw the world differently. The Dutch artist created a few dozen images which, due to his particular perspective, have endured. But many of these images – two hands sketching each other, impossible architectural constructions with perpetually flowing water, lizards and other creatures emerging from sketch to reality – didn't really help canonize Escher. as a major artist of the 20th century. Instead, he became the da Vinci of the dorm – an artist whose work spread across posters, T-shirts, calendars.
Michael S. Sachs participates in the commodification of Escher – he wears a tie and a wristwatch bearing images of Escher – but he would like to see Escher treated with a mixture of the wonder that so many of us bring to work of Escher when we were younger, accompanied by the recognition of a meticulous theorist, craftsman and artist.