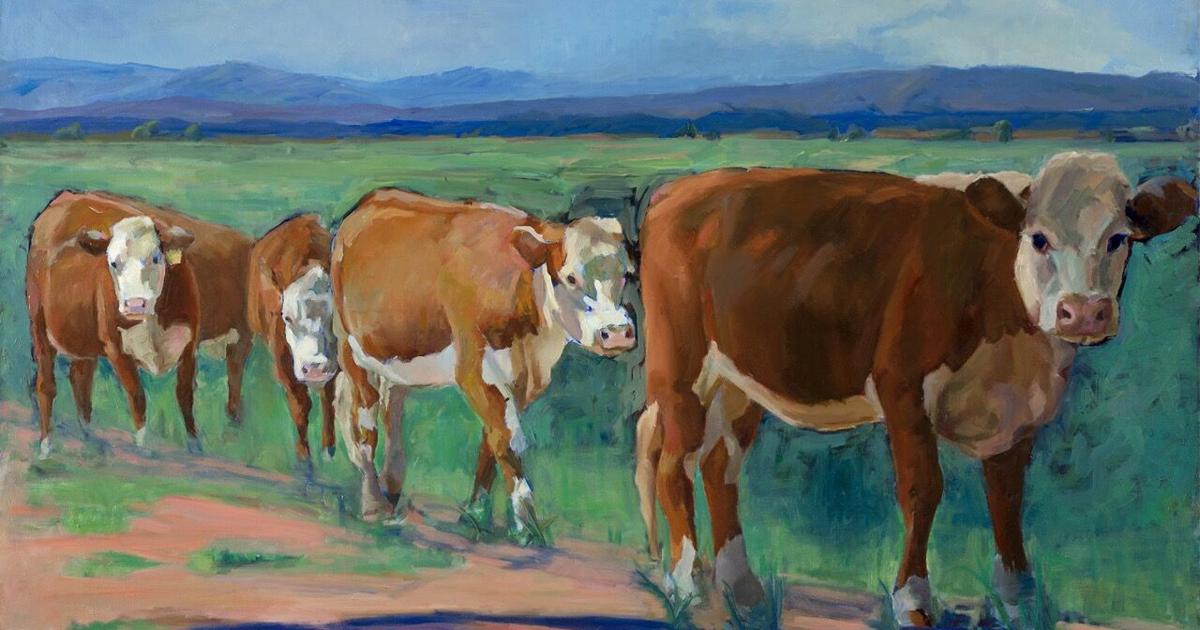 Aspen Chapel Gallery's 'Art Harvest' Multimedia Exhibit Opens Wednesday | Culture & Leisure
For its next art exhibition of the year, Aspen Chapel Gallery presents the multimedia exhibition "Art Harvest". The show opens on Wednesday and will run until October 1.
"Art Harvest" features several works by 12 artists based in Roaring Fork Valley. The gallery will hold an opening reception on Wednesday from 4 to 7 p.m., free and open to the public.
Curated by Sam Louras, "Art Harvest" will showcase works ranging from photography, paintings and textiles to functional ceramic pieces and wooden utensils. Louras chose to run the exhibit in partnership with The Farm Collaborative, an Aspen nonprofit that focuses on connecting children, adults, and the community through innovative farming practices and food supply. local and sustainable.
Aligning with The Farm Collaborative's initiatives and to celebrate the harvest and the fall season, many artists have created pieces especially for the show, explained Tom Ward, co-director of the Aspen Chapel Gallery.
"The idea behind the show was to ask the artists to look at what it means to harvest, to think about what the fall season means," Ward said. "They all take very different approaches, and there's a great variety of artistry in the show."
Participating artists include Louras, Rachel Becker, Megan Hughes, Peter Gannis, Sue Kolbe, Corina Minniti, Jayne Mosher, Leif Mosher, Fran Reither, Marty Schlein, Nina Zale and Michael Bonds.
Bonds, a ceramic artist who also co-runs the Aspen Chapel Gallery alongside Ward, said he made "barnyard-style" clay cups and trays to feature in "Art Harvest." Bonds mentioned some of the other incoming works — like faux metal birdhouses, hand-carved wooden knives, landscape photographs and oil paintings of ranch animals. He said each artist was able to put in between six and 12 pieces.
"It's going to be a full show, and it's a very eclectic group of works," Bonds said.
"Art Harvest" marks the Aspen Chapel Gallery's 236th consecutive exhibition since the gallery opened 37 years ago. In the summer of 2018, Aspen Chapel Gallery launched its Nonprofit Partnership Program, in which each exhibition is made in partnership with a Roaring Fork Valley nonprofit organization. The selected organization receives 10% of proceeds from artwork sales and 20% from sponsorships.
"Since we started partnering four years ago, we've given back over $37,000 to more than 20 different nonprofits in the Valley," Ward said. "It's proven to be a wonderful way to engage the community more and for our own outreach as well."
Of that $37,000, more than $6,000 was donated to high school art departments in the Valley through the Aspen Chapel Gallery's annual high school art exhibits, Ward said. He explained that apart from the annual high school art exhibitions and the Holiday Baskets program's "Small Wonders" exhibition held each year during the Christmas season, the gallery's curatorial team tries to choose a new non-profit organization to partner with for each exhibition.
"Partnering with nonprofits has opened up a whole new door in terms of approaching a show," Ward said. "Conservatives can sit down and think, 'Who do I want to associate with? What interests me right now and how can we help? »
The gallery currently has eight rotating curator locations throughout the year, Ward said. Louras turned out to be next in the rotation for the next exhibition.
Both Ward and Bonds have expressed content and interest in his choice to partner with The Farm Collaborative to curate "Art Harvest," and they hope the community will come to see the exhibit and learn more about the purpose and the programming of the association.
"We of course hope to educate the community about what The Farm Collaborative does and maybe even get people more interested in harvesting and sustainable foods," Bonds said. "And being able to show the farming community what artists are working towards to create something to celebrate what they do."
Ward added, "I think we can all learn something from this exposure experience."
"Art Harvest" opens Wednesday and will run through October 1 at the Aspen Chapel Gallery, 77 Meadowood Drive.