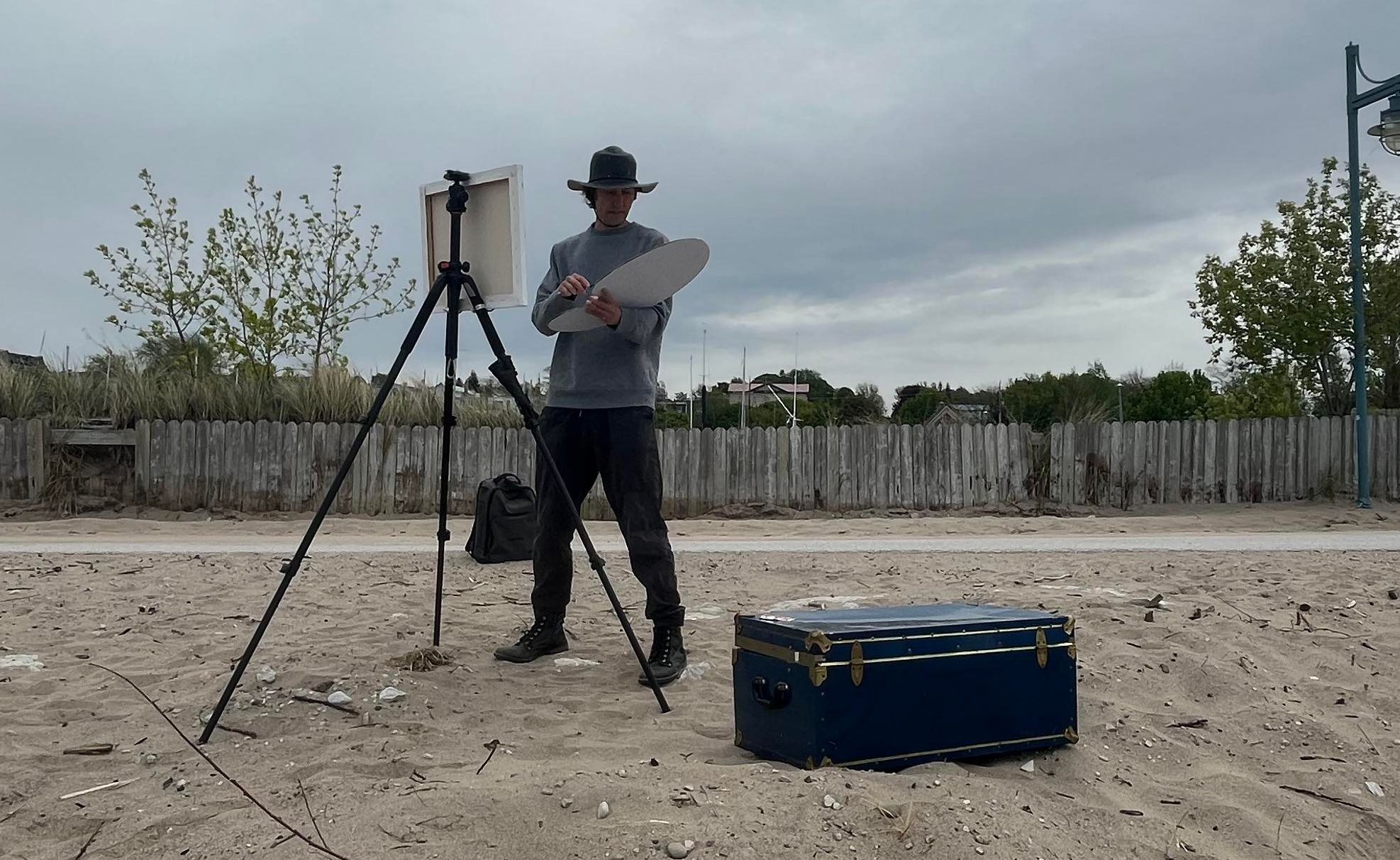 A native of Kincardine will be presented at the Victoria Park Gallery
Content of the article
Originally from Kincardine, Curt Gaudon has returned to the region as an emerging visual artist to present his work, which features our shoreline, painted in real time, at Victoria Park Gallery during the month of July.
Content of the article
Gaudon grew up in Kincardine and attended KDSS High School.
He moved to Toronto after high school, where he has lived ever since. Gaudon has been involved in several art initiatives in Kincardine, including painting a colorful mural for children in the public library and attending various art sales and summer popups.
"I received an excellent art education in high school at KDSS from Cati VanVeen and Carol Johnstone, after which I attended York University for graphic design," he explained. "I have been painting for about ten years now and my work has been exhibited in Kincardine, Toronto, and recently in Newfoundland.
Gaudon paints in oil, acrylic and ink.
"My art is a celebration of color, texture and form, which together form my impression of the subject," he said.
Gaudon has been in Kincardine for two weeks creating nine water paintings on either side of the pier.
"Having grown up here and spent many days and sunsets by the lake, this place has personal and special meaning to me," he said. "My goal is to capture the effects of sunlight on water. My first week here was sunny and calm, so my paintings will reflect that.
Gaudon says the weather is a factor as he works from life, right on the beach. "I constantly check the sky and wind conditions, I plan my days when I can paint," he explained. "I continuously work on all nine throughout my two week stay, returning to the same location as many days as necessary to capture the specific lighting conditions on my canvas."
The nine oil paintings will be on display and available for purchase at Victoria Park Gallery during the month of July.
Gaudon specializes in portraits and landscapes and accepts commissions. His work can be found online at curtgaudon.com and on Instagram and Facebook under @curt.gaudon.art